The production of a television program, (corporate) film or commercial starts with registration on the set, in the studio or at a live event. This requires cameras, lenses, tripods, viewfinders, sound, recorders, lighting, etc. Socrates supplies a complete range of products and solutions.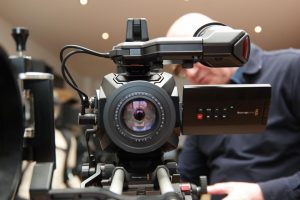 A separate product group are the live switchers with which multi-camera events can be registered and streamed live on the internet. Socrates supplies complete turnkey sets built into flight cases and equipped with cameras, sound, lighting and cabling.
We carry brands such as Blackmagic, Sony, Cartoni, Samyang, Zeiss, SLR Magic, Panasonic, AJA, Manfrotto.
We have a lot of equipment in our showroom and can be viewed and tested with us. It is also possible to test our demo equipment on location under certain conditions. Contact us for more information.